Back To HOME
mast-e 200
Drostanolone Enanthate 200mg/ml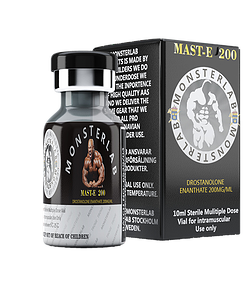 Long acting drostanolone enanthate.
Known for its hardening effect and synergy with testosterone Highly rogenic.
Has a positive effect on the sexual functions.
Other name for this product is Masteron.
Potency : 200mg/ml.
Appearance : Oil based solution.
Packing : Supplied in a clear 10ml glass vial with black cap & labeled box.
Dosage : 200mg - 1000mg every 5 to 10 days.