Back To HOME
l-carnitine 200
Acetyl L-carnitine 200mg/ml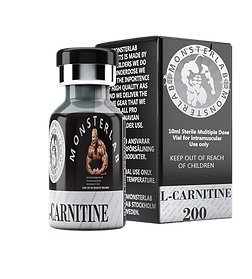 L carnitine is a very good fat burner by using better transport of energy source.
Help delay muscle fatigue and improve endurance.Essential for normal heart function.
Performance recover more efficiently when supplemented with L-Carnitine.
Potency : 200/500mg/ml.
Appearance : Water based solution.
Packing : Supplied in a clear 10ml glass vial with black cap & labeled box.
Dosage : 400mg - 1000mg every 1 to 3 days.