Back To HOME
tren-mix 300
Trenbolone Blend:
Trenbolone Acetate 100mg
Trenbolone Hexahydrobenzylcarbonate 100 mg
Trenbolone Enanthate 100mg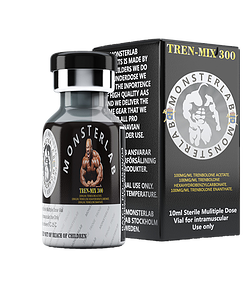 Trenbolone blend of three esters.
Explosive high quality massstrength gains and accelerates fat loss.
One of the mostpowerful steriods available.
Potency : 300mg/ml.
Appearance : Oil based solution.
Packing : Supplied in a clear 10ml glass vial with black cap & labeled box.
Dosage : 150mg - 300mg every 1 to 3 days.